Low carb but high flavor additions to your meal rotation – Cedar Valley Daily Times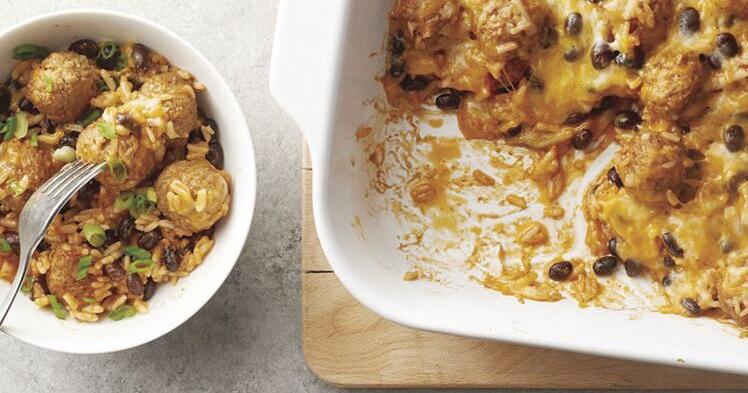 Well, I'm off to Badger and Packers land for the weekend – wish me luck! Granddaughter Grace graduates Saturday morning and I don't want to miss this milestone. I promised family I wouldn't bring Hawkeye and Viking insignia if they don't purposely sport red and white or green and gold. However, it will be open season on friendly ribbing.
I love visiting my Wisconsin family and don't even mind the drive, which never lacks for scenic views. This visit should prove interesting dietarily as older daughter is vegan and I follow a low carb diet plan. She substitutes beans quite often for meat proteins and beans are not part of a low carb diet. Just as she always asks me if my cooking has eggs or dairy, I will be conscious of carb counts at mealtime.
Some people have asked me if following a low carb diet is difficult and I tell them it's like any other thing that you change from your normal ways, it gets easier if you stick to it. And I find it fun and challenging to change out high carb ingredients in recipes for low carb choices. For instance, last week I was hungry for gumbo or stew. I had stopped by the Oelwein Farmers Market and found some large and beautiful fresh radishes at Delphine Deaner's stand. Radishes make an excellent swap for potatoes and lose their "bite" when cooked. The consistency of a boiled or fried radish is almost identical to the potato cooked the same way. I also scored some fresh green onions from Rod McClain's stand and a small strawberry-rhubarb crisp from Mary Davis' array of freshly baked goods. (The crisp was shared at the office.) I have included my recipe for low carb gumbo in this week's selections.
So, hold down the fort, everyone, while I'm gone, and take in some fun weekend activities. Haze Daze looks like it will have lots of fun choices for the whole family. The Hazleton Commercial Club and Fire & EMS worked hard to get that annual weekend going again post-pandemic.
Cheesy Meatball Enchilada Casserole
1 bag (10 oz) frozen white rice (1½ cups cooked rice)
1 can (15 oz) black beans, drained, rinsed
2 cups shredded Colby-Monterey Jack cheese blend (8 oz)
1 bag (22 oz) frozen fully cooked beef meatballs, thawed
1 can (10 oz) mild enchilada sauce
Chopped fresh cilantro, sliced green onions, as desired
Heat oven to 350°F. Spray 13×9-inch (3-quart) glass baking dish with cooking spray. Cook rice as directed on bag.
In large bowl, mix rice, beans, 1 cup of the cheese, the meatballs and enchilada sauce; mix well. Transfer to baking dish.
Cover with foil. Bake 30 minutes. Uncover; top with remaining 1 cup cheese. Bake 10 to 15 minutes or until cheese is melted and casserole is bubbly around edges. Garnish with remaining ingredients.
Editor's note: To make this low carb, switch out the frozen white rice for rice cauliflower, and some chopped red and yellow/orange peppers for the black beans, or chopped mushrooms. It is still full of flavor!